Virma Durinck werkt samen met andere partners. Onze kracht is dat wij elkaar aanvullen op het thema Diversiteit.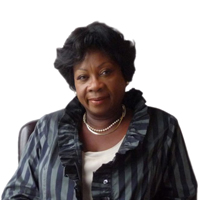 Achtergrond Virma Durinck
Jarenlange brede ervaring in Human Resource Management, o.a. als HR-director bij multinational Philips:
Als lid van verschillende internationale leadershipteams ervaring met: internationale rekrutering, (functioneel) management development, talentmanagement, competency management,  (mede)ontwikkelen van programma's en projecten op het gebied van competentiemanagement, core curriculum, Coaching etc.
Als lid van het managementteam ervaring met organisatieontwikkelingsvraagstukken, ontwikkelen en implementeren van HR-processen, strategische stafplanning, outsourcing, coaching van managers, afdelingshoofden, etc.
·Ervaring in Development en Assessment Centers en het coachen en adviseren van Top-, High- en Young potentials bij hun ontwikkeling. Ervaring met verschillende culturen.
Oprichtster van de Stichting Diversiteit & Techniek (www.diversiteit-en-techniek.nl)
Opleiding en deskundigheid: International Certified Coach
Professional Certified Coach (PCC) : International Coach Federation
Master Managing Human Resources (University of the West of England, Bristol) certificate
Certified Coach ; Marshall Goldsmith Stakeholder Centered Coaching
Certified Global Leader of the Future at Marshall  Goldsmith Stakeholder Centered Coach
Licensed NLP Coach
Certfied Life- & Loopbaancoach
Certified Hogan Assessment methodiek
Certified OPQ, MQ  Assessment
Cultural Orientations Framework/Coaching across Cultures
TMA
Samenwerking bij diversiteit
Bij diversiteitsvraagstukken werk ik samen met anderen. Onze kracht is dat wij elkaar aanvullen op het thema diversiteit.