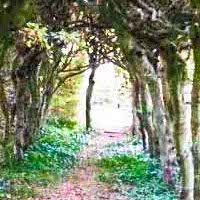 EXECUTIVE COACHING
 As Executive coach I'm your partner in helping you to reach your goals and full potential.
 Executive Coaching is for me a partnership in which I work in a one-to-one relationship with you as client on an agreed-upon goal. We do this in an interactive process where I challenge and encourage you to take responsibility, to come up with own solutions for your challenges and be accountable for the follow up, resulting in professional and personal growth by learning or relearning. Therefore I create a safe and trusted environment where clients can open up and be aware of what needs to happen.
 My focus group in executive Coaching: Leaders, politicians, directors and professionals (such as family doctors, medical specialists, accountants and lawyers) in profit and non-profit organizations  
                                        YOU MAY RECOGNIZE YOURSELF IN ONE OF THESE SCENARIO'S:  
You want to partner with a trusted person outside the organization or have personal challenges and want to gain more awareness and find own solutions.
 A: Partnering: It's lonely at the top.

1. You are a female leader and want to discuss Office Politics themes.
2. You know what is expected from you but sometimes you faces enormous pressure and challenges. You need a partner who can be a sounding board and is able to create that safe space you are looking for to reflect, stay focussed and make choices or better connection with yourself and/or your team.
B: Personal challenges

1. You may have personal issues and are looking for an independent, professional coach who can challenge you, courage you and help you to get more clarity or insight in order to come with own solutions and follow up.
2. You may want to discover your blind spots, step out of your comfort zone or find more work-life balance, better performance etc etc..
                                       I would like to partner with you in your journey to realise your goal. YOU CAN CONTACT ME