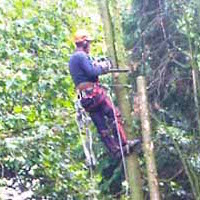 LEADERSHIP DEVELOPMENT.
It's important that a leader is seen as a trusted person who people can rely on, who is able to create a safe psychological environment where people can speak up, feel rewarded and as consequence feel engaged and take ownership to contribute to a team or organization.
                           YOU MAY RECOGNIZE YOURSELF IN ONE OF THESE  SCENARIO'S:  
A: You want to create an environment where people can flourish and achieve results.
How can I create my authentic Leadership Model?
What does Leadership Maturity means for me in relation to my team and how to develop this further?
B: You want to be more successful than you already are, to use your full potential and get the best out of your team. 
1. You want to be successful in achieving results with a committed and engaged team.
2. You want a culture of more open communication in order to achieve more creativity and results in your team.
3. You want to deploy your vision effectively throughout your team/organization and address team reservations.
4. You want to mobilize your team to be more focussed and aligned to get results.
C:  You want to integrate Leadership Maturity, team functioning and business results.
Approach to integrate Leadership Maturity, team functioning and business results. Depending on your goal, I work with experts in my network to support you around these themes. The first step is to understand your needs, which forms the basis for a proposal for a follow-up process. Possible solutions may be that we offer support in the form of advice, workshops, individual coaching or live coaching.
In the role of sparring partner, facilitator or external coach I can support you in working on these goals.  CONTACT